Assembly & Setup
For assembly, we will assume the default ULN2003/28BYJ-48 combo is in use with an Arduino Nano V3, a standard 3 pin Arduino compatible hall effect sensor, and a dual relay board.
We will also assume a prototyping shield is available that provides regulated 5V power sufficient for driving the ULN2003/28BYJ-48 stepper combo, and that there is a power supply with a suitable DC power plug to suit the prototyping shield.
Throughout the assembly process, you can refer to this Fritzing diagram to help validate your connections are correct (open this image in a new tab or window and zoom in to see the detail):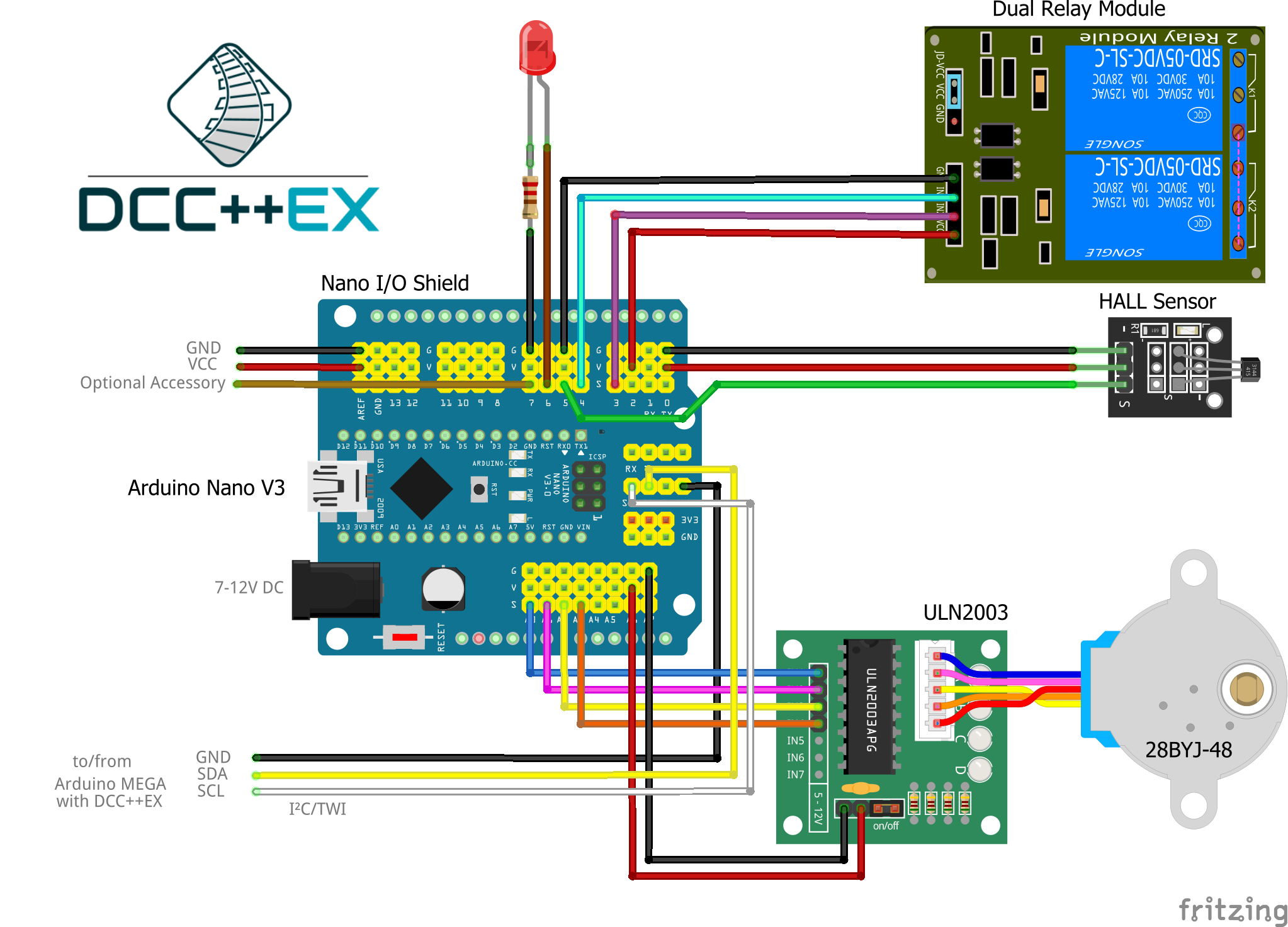 At this point, you should have a fully assembled EX‑Turntable with the software loaded, a default configuration, and the device driver installed and configured in your CommandStation.
In addition, EX‑Turntable should be connected to your CommandStation ready to test, tune your turntable positions, and configure EX-RAIL ready for use on your layout.
Click the "next" button to get cracking!