Makerfabs ESP8266 WiFi Shield (recommended)
We like this board here at DCC-EX. It is simple, inexpensive, easy to use, and it works.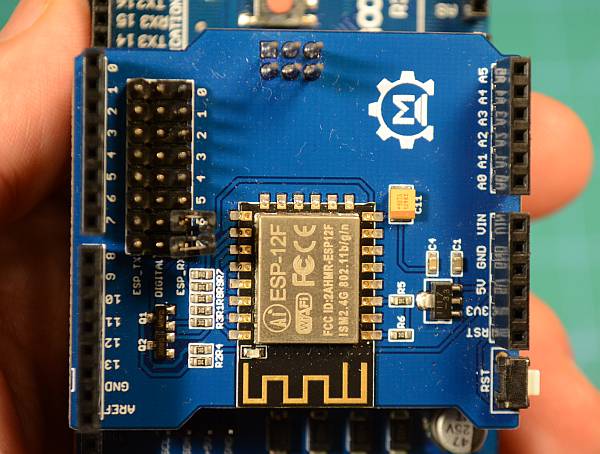 Installing the board follows the same procedure in the section on assembly. Start by noting the tab end of the board and align it with the tab end of the motor board. You will stack this board on top to make a three board stack.