Cases / Enclosures
David Yale

David's Makerbot Thingiverse page
David provides the files to make a 3D printed case or can sell an already made case to fit the Mega EX‑CommandStation with a motor shield, WiFi shield, and LCD display. He has several designs.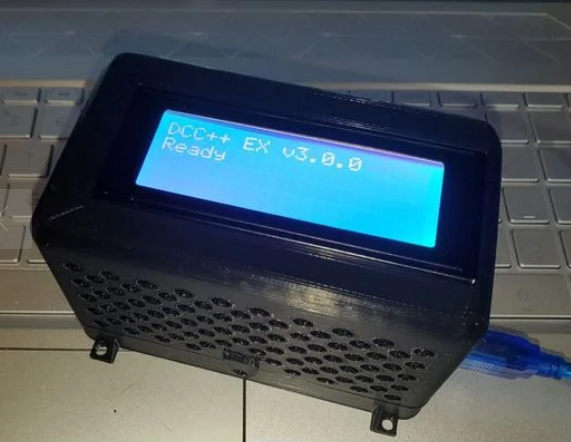 Chesterfield Cases

Chesterfield Model Making & Miniature Electronics
Chesterfield sells a case to fit the Mega DCC-EX Command Station as well as a tiny decoder adapter board (The Dave Falkenburg optoisolator board to pickup the DCC signal from the tracks) that can connect to a microcontroller and operate as a decoder or DCC packet sniffer with the right sketch See the Myna Bay Website .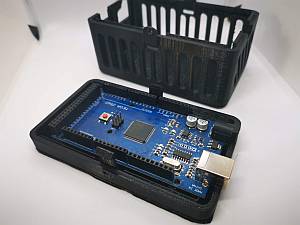 Command Station Rack (The Mac Rack)

Created by Neil McKechnie, one of the the DCC-EX Team developers, this is a rack style 3D printed case that can hold the Command Station Arduino, Motor Shield and Raspberry Pi.