DCC-EX Merchandise
Another way you can support the DCC-EX Project is to buy our DCC-EX branded merchandise, EX-Merch! Show everyone you are part of our team. There are several items to choose from in various sizes and colors:
Regular T-Shirts

Premium T-Shirts

Women's T-Shirts

Long Sleeve T-Shirts

Pullover Hoodies

Baseball Hats

Toboggans (winter hats)

Mugs

Stickers
NOTE: There are 3 styles of shirts, plain back, "I'm a DCC-EX Tinkerer" on the back, and "I'm a DCC-EX Engineer" on the back. Be careful to choose the style you want. Shirts with printing on the back cost slightly more.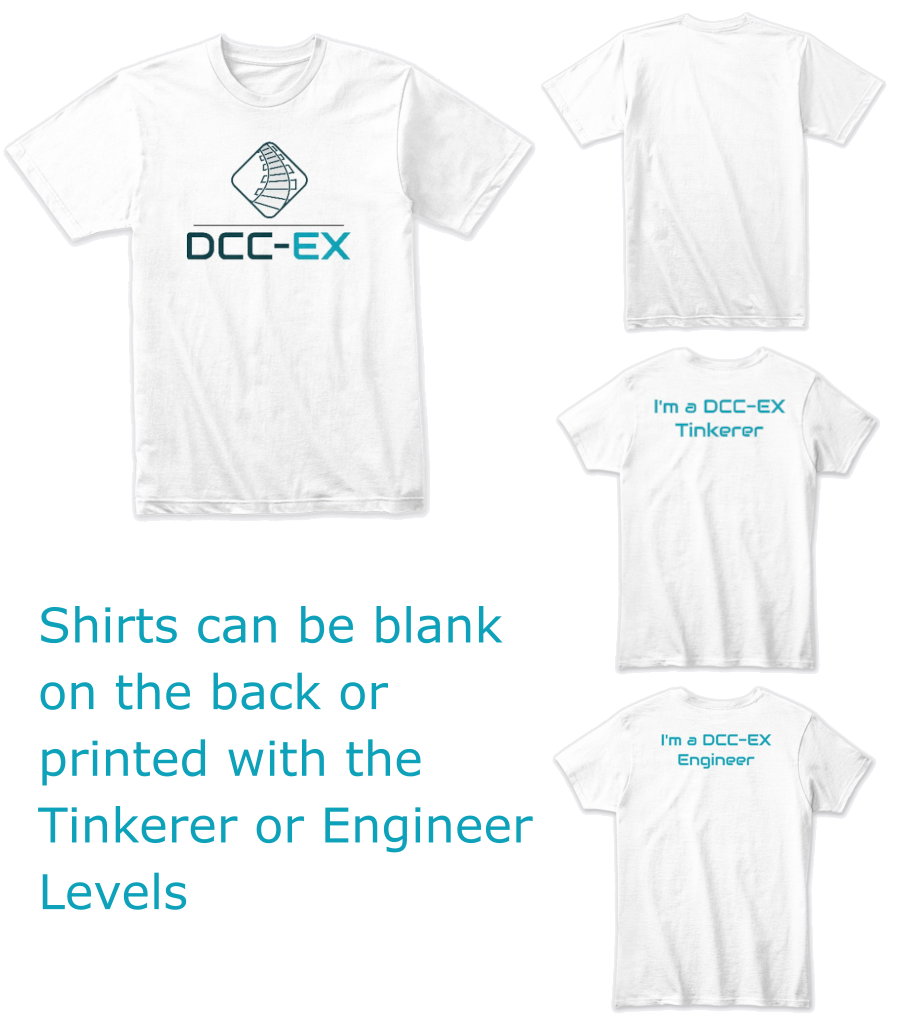 Here is an example listing for shirts where you need to choose the correct description for either a blank back or the "Tinkerer" or "Engineer" printing on the back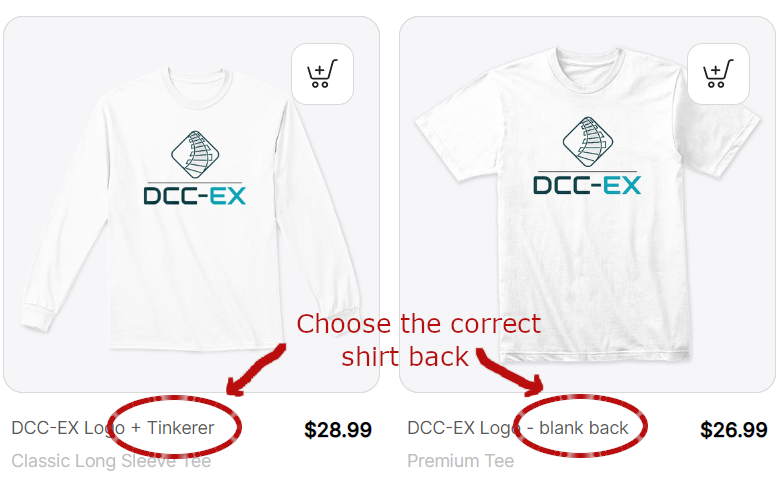 And here is an example of an order page where you can select your size and color for the T-Shirts, Long-Sleeve Shirts, Hoodies, etc.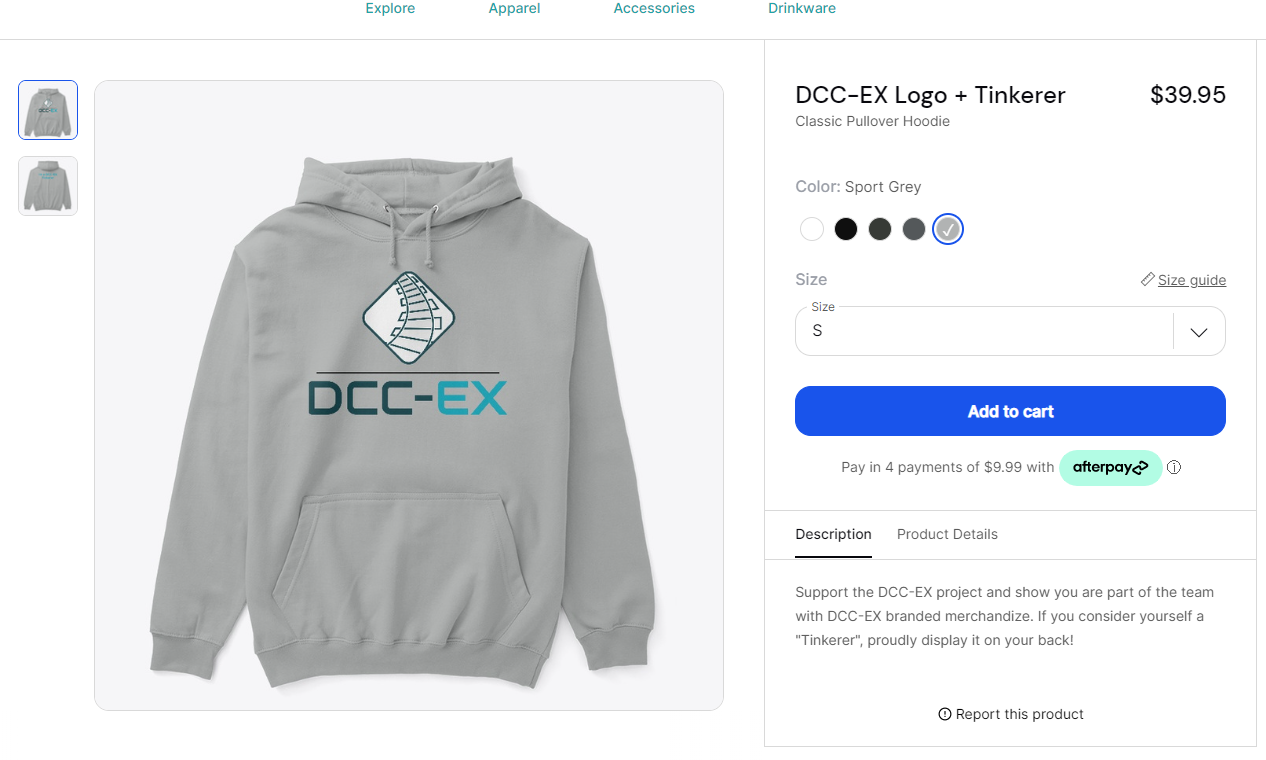 We also have 2 kinds of hats, a mug, a sticker, and several different types of shirts. You can click on an image to go directly to that section in the store.